© 2021•ManabiVillas.ca•All Rights Reserved.
VILLA BRIGITTE No.18
Another new and original model presented by Manabi Villas:
Villa Brigitte. This villa is made to fit even small lots of approx. 150 sq.m. and also to fit a limited budget.
Until June 15th, 2017 we offer this villa at a very special price and with full options.
Villa Brigitte is a two bedrooms, 2.5 bathrooms house of approx 105 sq.m. interior surface on two floors, plus a good size roof terrace.
Brigitte is rather a small size villa, but with all the comfort and most of the features of a big villa.
Its bedrooms could accommodate 1 king bed and 1 queen bed.
Each bedroom has its en suite (private) bathroom.
A fully equipped roof terrace contains everything you need to party or take a sunbath, etc.
Optional over-the-air free TV and Satellite antennas connected to suitable coaxial cables embedded in the walls.
The model presented here is just a demonstrator, but fully valid for construction as it is.
All our models can be customized in order to fit your needs, your preferences and your budget.
And you can rename your property as it pleases you.
Revenir au résumé des modèles Page antérieure
PREVIOUS MODEL NEXT MODEL GO BACK
Pour voir mieux les videos utilisez les paramètres de youtube suivants:
Start et Stop, full screen, etc.
2017-04-23 - video modèle rev.2

Scroll down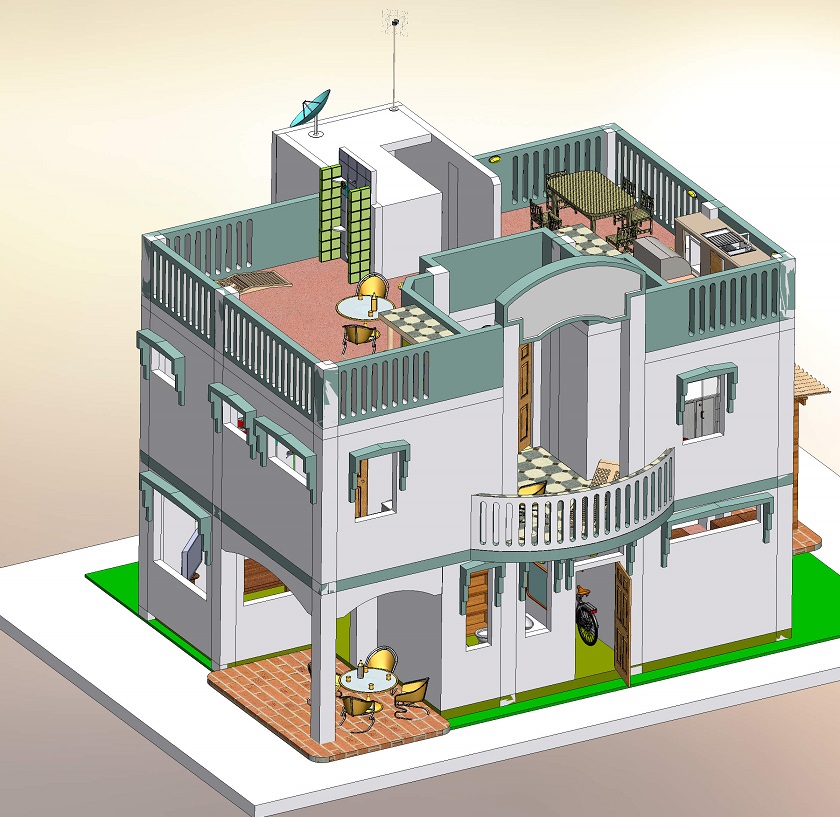 Photo 1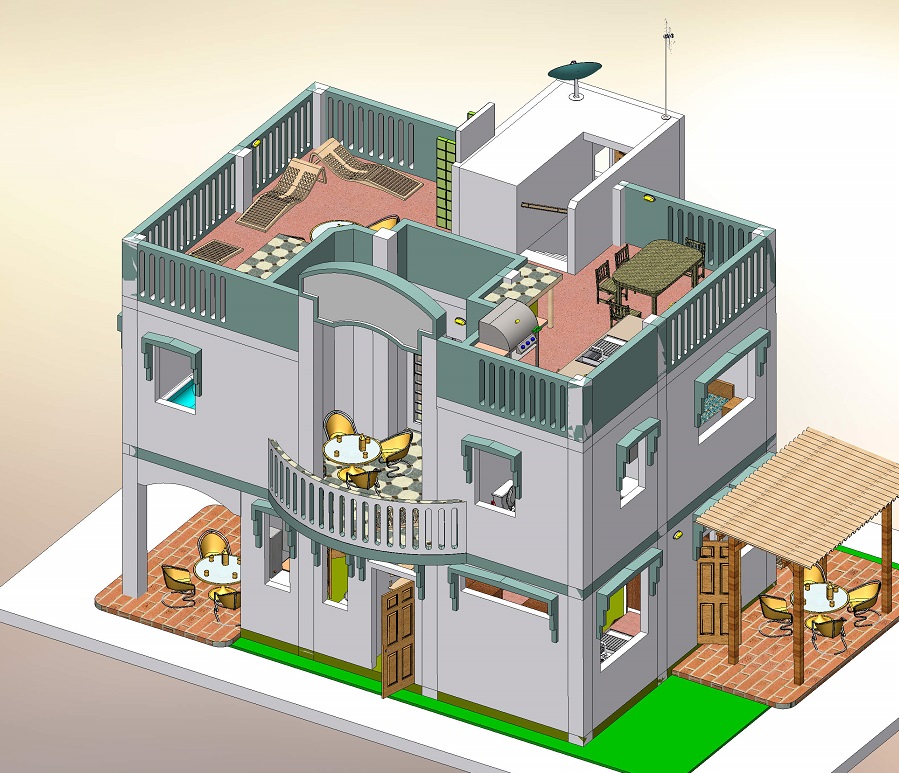 Photo 2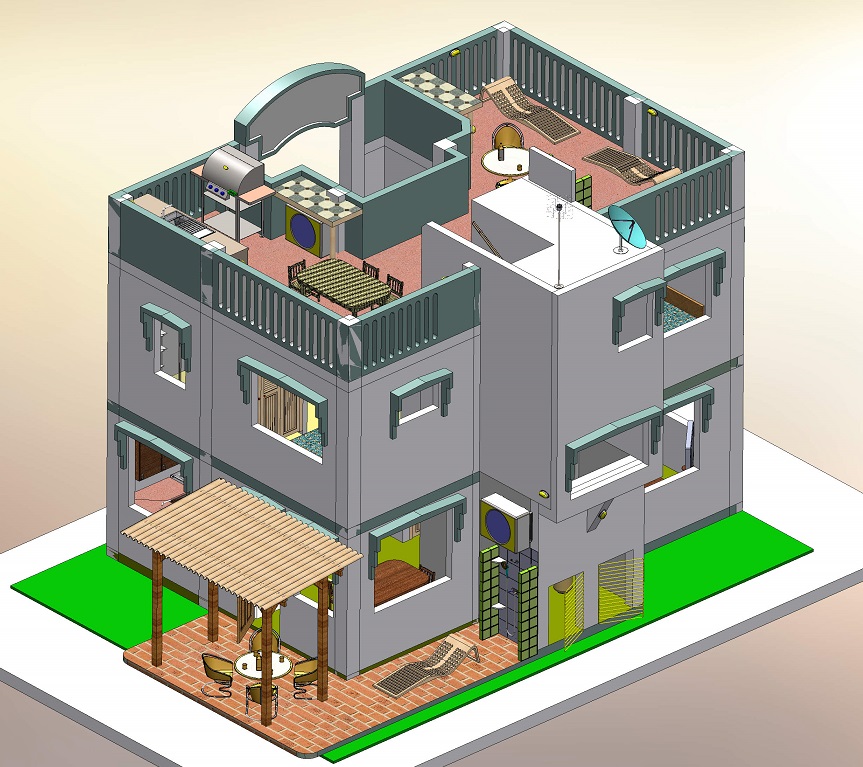 Photo 3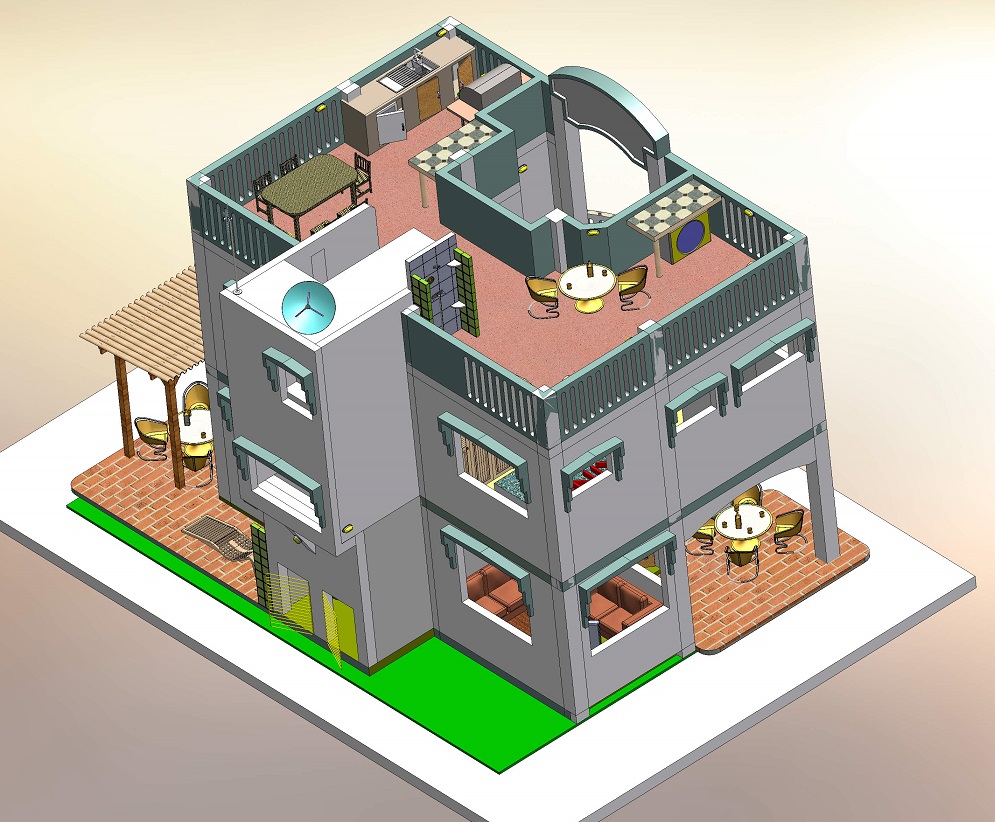 Photo 4
PREVIOUS MODEL NEXT MODEL GO BACK
TOP OF THIS PAGE